Club Penguin: The Movie is suppose to be the biggest Club Penguin movie in existence. Only few Cardude2001 characters appear in this movie.
Woow50000 and Jimber3 are hunting pookies, while is is discovered that pookies were actually mind controlled the entire time. The group rounds up, and 123Nya tells the group about the story behind pookies. It was that Ding was the penguin who mind controlled the pookies in the first place, so they fight the pookies to save Club Penguin.
The parts weren't aired within' a week. They were aired a long time from each other.
Part 3 was aired in 2013, with parts 1 and 2 in 2012.
This is one of the only movies with Abdul54 as a main character, other than an extra.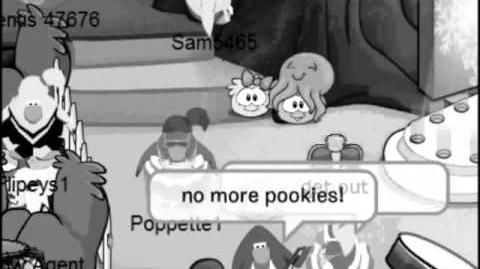 Ad blocker interference detected!
Wikia is a free-to-use site that makes money from advertising. We have a modified experience for viewers using ad blockers

Wikia is not accessible if you've made further modifications. Remove the custom ad blocker rule(s) and the page will load as expected.