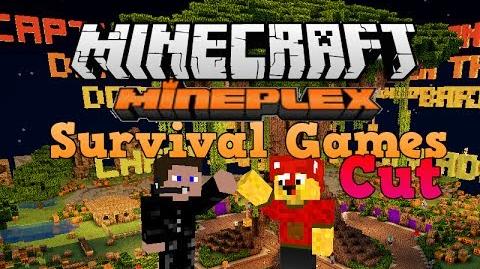 Minecraft Cuts is a series in which CartoonAddict goes back to videos that were uploaded around that time and cuts them in a humorous way.
This series was based off of the 2 CartoonAddict Random Montages.
The first episode was of Mineplex Survival Games #1 with SchmittRanger.
The thumbnails for the series is the original's thumbnail, with "cut" pasted onto it.
Unlike other series, this series is labled at the end of each video's title rather than at the beginning of the titles, so here's a list of episodes to find them quickly.
Bloons #3 with SurvivalYoshi (Un-Aired)
Ad blocker interference detected!
Wikia is a free-to-use site that makes money from advertising. We have a modified experience for viewers using ad blockers

Wikia is not accessible if you've made further modifications. Remove the custom ad blocker rule(s) and the page will load as expected.